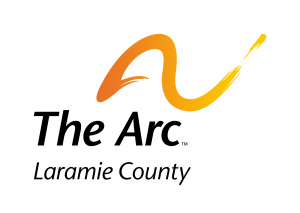 Become a Member
The Arc of Laramie County is a membership based organization.Membership is open to anyone with a intellectual or developmental disability, as well as family, friends and community members. Individual memberships start at just $25.00 a year, families of two or more people just $40.00. We also offer a corporate membership starting at $150.00.
We encourage businesses and community members to join as a way to support individuals with intellectual and developmental disabilities. Your support furthers our mission of inclusion and acceptance.
To become a member fill out attached form and return to The Arc of Laramie County.
Benefits of Membership
Quarterly Newsletter
Free Monthly Activities
Discounted Rate for The Annual Holiday Party
Discounted Arc-Scursion Tickets
Helping Support our Mission of expanding opportunities for those with intellectual and developmental disabilites in Laramie County and surrounding areas.
The non-member price for attending monthly activities is $5.00 per event. Holiday Party tickets are $25.00 per person.