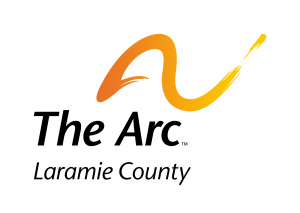 Charity Henning- Executive Director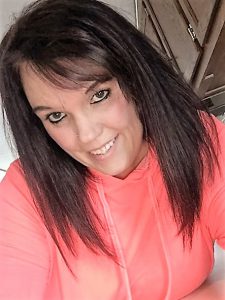 Charity was born and raised in Colorado but has lived in Wyoming for over twenty years. She is a recently graduated from LCCC with an Associates Degree in Criminal Justice. Charity comes to the Arc after over 15 years of working with kids and adults with intellectual and physical disabilities. Charity has three kids one of which is autistic. She inspires to change the way the community sometime see's people with disabilities. Charity strongly believes that all people with disabilities should be treated as equals. 
DONALD HEIDUCK-  President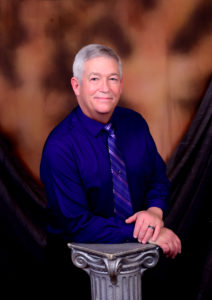 Donald (Donnie) Heiduck is a Detective, assigned as the Crime Scene Investigator for the Laramie County Sheriff's Department.  After graduating Cheyenne East High School, Donnie attended Laramie County Community College and received Associate Degrees in Anthropology, History, and Criminal Justice. He also received a Bachelor of Science Degree in Administration of Justice from the University of Wyoming.
During his professional career history, Donnie was employed as both a Dispatch Communication Technician and a Police Patrol Officer with the Cheyenne Police Department beginning in 1979 after graduating from Laramie County Community College with his first two Associate Degrees. He was also employed at Equality State Bank as Bank Security Officer, Bookkeeping Supervisor, and Teller Supervisor.  Donnie began his career at the Laramie County Sheriff's Department in 1987 in the capacity of a Reserve Deputy, then later as a Detention Deputy, Patrol Deputy, Court Security Officer, Evidence/Property Technician, Laboratory Technician, Department Quartermaster, Court Certified Fingerprint Examiner, Wyoming Peace Officer's Standards and Training Instructor, Department Employment Recruiter, and is currently assigned as a Detective in the capacity of Crime Scene Investigator.  He has served or is currently serving on the Methamphetamine Clandestine Laboratory Team, Traffic Fatality Accident Investigation Team, Fire Investigation Team, Department Honor/Color Guard Team, Detention SERT Team, EMR Technician, Deputy County Coroner, and the Cheyenne Police/Laramie County Joint SWAT Team.  Donnie also serves as his Department liaison /representative on a number of local, state, and regional boards.
In addition to his Sheriff's Department commitments,  Donnie serves as an adjunct instructor for Laramie County Community College, as well as the Cheyenne Police Department, Laramie County Boy Scouts Merit Badge University, Wyoming State Parks, Laramie County Search and Rescue Team, Laramie County Financial Institutions, Businesses, and Churches, various schools within Laramie County, and the Wyoming Law Enforcement Academy.
Over the past almost thirty years, Donnie also volunteers his personal time in the community and is currently serving or has served on the following;  The Laramie County Community College Foundation, the Laramie County Silent Witness Crime Stoppers Board, Wyoming Law Enforcement Memorial Foundation Board, the NEEDS Advisory Board of Directors, Scottish Society of Southeast Wyoming Board , the Salvation Army Advisory Board, The Laramie County Youth Development and Drug Education Board, Laramie County Law Enforcement Torch Run Committee for Special Olympics, Cheyenne-Laramie County Employees Federal Credit Union Board of Directors, "Nick's Walk" for SIDS, Susan Koman-Race for the Cure Walk, "Jail and Bail" Benefit for the March of Dimes, Southeast Wyoming Fraternal Order of Police Board, member of the Wyoming Peace Officers Association, judge for the "We the People Program", the DUI Victim Impact Panel Board, Rocky Mountain Division of the International Association for Identification Board, Junior Leadership of Laramie County Board, "Shop with a Cop and Shop with a Hero Programs", Cheyenne Police Department Police Protective Association charitable activities, developed and assisted in the establishment of various scholarships at Laramie County Community College and participated in numerous other community programs.
Donnie is looking forward to his next challenge by serving on the ARC Board of Laramie County.
HEATHER O'CONNOR – Secretary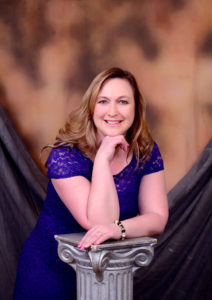 Heather O'Connor is the Wyoming Highway Patrol Dispatch Trainer. Heather started her career at Wyoming Highway Patrol as a dispatcher in 1996 after attending Idaho State University and majoring in elementary education. During her almost 20 year career she has been afforded the opportunity to attend over 1000 hours of POST certified training. Her training ranged from Instructor Development to First Line Supervision, as well as topics like Hostage Negotiation Concerns, Active Shooting Response, and Social Media for Disaster Responses.
Heather currently trains newly hired and tenured dispatchers as well as trooper recruits in radio procedures and computerized law enforcement files. Additionally Heather trains at the Wyoming Law Enforcement Academy for the WLEA Communications Basic and is the Terminal Agency Coordinator (TAC) for the Wyoming Highway Patrol. She has trained at the Laramie County Community College for campus security, Cheyenne Citizens Police Academy, Junior Leadership of Laramie County, Laramie County Community College Law Enforcement class as well as Laramie County Sheriff's Department. Heather has been a member of the WLEA Communications Training Advisory Board (CTAB) since 2000 and currently serves on the Junior Leadership of Laramie County Board, DUI Impact Panel Board, Wyoming Law Enforcement Memorial Committee, Wyoming Law Enforcement Memorial Foundation Board, and the ARC of Laramie County Board.
Heather has received numerous awards, including two Meritorious Conduct Awards; one for a Trooper involved shooting incident, and one for the Move Over Law. Heather also received the Colonel's Commendation for the co-Initiation of the Move Over Legislative Bill which was signed and became the Move Over Law for the State of Wyoming in July 2001. Heather is especially proud of the Move Over Law because it provides protection for first responders on Wyoming highways. Heather served on the Wyoming Peace Officers Association Communications Division Executive Board from 2009 – 2011, served on the WPOA Stores Committee from 2008-2011 &  2016 to present, and is currently serving as the Executive Officer on the Communications Division Executive Board.

Daryl Hensel – Treasurer                                                                          
Daryl Hensel is the Treasurer for The ARC of Laramie County. Daryl was born and raised in Logansport, Indiana. He has a degree in Accounting with a minor in Computer Science from Ball State University. It was during his college years that he met his wife, Jounice. After graduating and living in Indianapolis for about 19 years, Daryl moved to Wyoming in 2007, living in Star Valley and working for a CPA firm in Jackson. In 2009, he moved to Cheyenne, where he has worked for a CPA firm, RPO Associates, CPA's, LLC.
Daryl and his wife have been married for over 28 years, and have one son who lives in Indianapolis, and twin boys who have developmental disabilities and live with them in Cheyenne. For fun, Daryl enjoys going to the movies with his family, traveling, and camping.
Mickey Adolf-Board Member

Bio Coming Soon
Toni Rogers –Board Member
It was horses and cowboys that brought Toni from Chevy Chase, Maryland to Wyoming as a teenageer. Her brief experience at a dude ranch near Encampment convinced her that Wyoming was where she wanted to be. After graduating from the University of Wyoming where Toni competed on the rodeo team, and majored in psychology, she moved to Phoenix with her husband. There she had a job teaching a class, similar to PALS. She really loved the kids and when she moved to Cheyenne she continued teaching at the Opportunity School. That's when Toni joined The Arc. Later she received a master's degree in Special Ed at UNC. After 4 years of teaching in Fort Collins, Colorado she moved to Cheyenne again where she was a special education teacher for 23 years. In 1991 The Arc of Wyoming chose Toni as Special Education Teacher of the Year. Also, she was nominated by The Arc and honored by the Chamber of Commerce as 1972 Women of the Year.
Now retired, she enjoys volunteering for several organizations, but The Arc of Laramie County is always her priority.
Brandon Mendola – Board Member
Bio Coming Soon
Sierra Sinclair-Board Member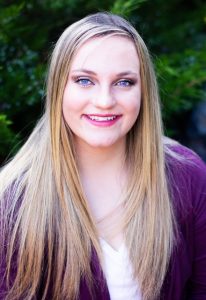 Sierra was born and raised in Cheyenne, Wyoming.  She graduated from Cheyenne East High School in 2019.  She is currently attending Northwest College in Powell and is seeking a degree in Political Science. She recently was named as NJCAA Academic All American as well as Region IX Academic Award Winner. Upon completion of her Associates Degree in 2021, Sierra plans to continue her education to become a lawyer at Arizona State.  In her free time Sierra enjoys playing hockey and volleyball
Sierra grew up with a sibling who has Autism and is aware of the struggles that those with intellectual and developmental disabilities and understands the importance of advocating for their rights and inclusion.  She is passionate about policy change and being a voice for those in her community.  She is excited to support the work the ARC is providing in its service to the community members with disabilities.   
Patrick Morin-Plante – Board Member
Patrick was born and raised in Lynn, MA as the youngest of seven children. He was exposed to The Arc at a very young age having a down syndrome uncle who utilized the services and a grandmother who served as the president of the South Shore Arc (MA) for many years. Throughout high school and college, he was heavily involved as a volunteer in the Northeast Arc (MA), South Shore Arc, and the Special Olympics where he served as a certified Special Olympics soccer coach for the North Shore Blazing Bears. He holds a Bachelor of Science Degree in Political Science from Norwich University. Patrick brings a strong knowledge of public policy, political outreach, and political advocacy to the Board.    
JOSHUA HENNING – Ex-Offico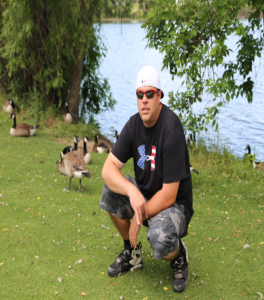 Joshua is one of three new board members. Joshua was born and raised in Cheyenne, Wyoming. He proudly served in the United States Air Force/Air National Guard for 16 years. He was deployed four times during his military career to Saudi Arabia, Qatar (twice), and Afghanistan. Joshua is currently the owner of  Believe, LLC and a bus driver with Laramie County School District #1. He also was the equipment manager for the Cheyenne Stampede from 2011-2013.
In his free time Joshua can be found cheering on his  favorite football team the Carolina Panthers or his favorite hockey team the Carolina Hurricanes.