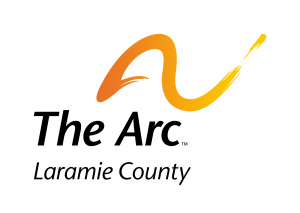 All teams are full for the 2021 Arc Bowling Season. As of May 22nd, we will combine both sessions. Check-in for all bowlers will begin at 12:30pm with bowling starting promptly at 1pm. Please refer to your Newsletter to see which team you have been assigned to. So that we can ensure that we have a safe bowling season we ask that please click and read the 2021 Bowling Rules. We will not be allowing extra spectators in this season. Please only bring the necessary supports/caregiver/provider to assist you.  Please call 307- 632-1209 with any questions.
Arc Families join us for a Wild West Picnic at Lions park from 5:30-8:30pm on July 14th, 2021. We will have hotdogs, outdoor games, and fun. Kick off the rodeo season by signing up to participate in some fun rodeo events. In order to make sure we have enough food for everyone we do need you to call us and let us know how many are attending. *Disclaimer this event is not open to the general public, it is only open to our partners of The Arc, Members and their family and/or caretakers and individuals with intellectual and developmental disabilities.*
Join us on August 21st, 2021  as we load a bus and head to Denver, Colorado for a day at the Museum of Nature and Science and Imax. Spots are limited and must be paid for by August 6th, 2021. Sign up early to guarantee your spot. Cost is $22 for Arc Members and $32 for Non-Members. Spots can be reserved by clicking link above or by dropping for to the Arc office during business hours.  Questions? Call 307-632-1209.
Click Here to Purchase Tickets
The 2020 Arc Spring Fling has been rescheduled for Sept 11th 2021 and is now the Fall Fling. This special Members Only Night will include: Dinner, Dancing, Raffle Baskets and Awards. Those who have already purchased tickets will receive a new ticket with corrected date. Those wishing to purchase a ticket may do so by calling 307-632-1209 or by clicking the link above. Tickets are $10.00 and everyone attending must have a ticket. 20's attire encouraged but not necessary, however, please note this is meant to be a dressy event, so no sweat pants.
The Arc Family Picnic / The Ability Experience