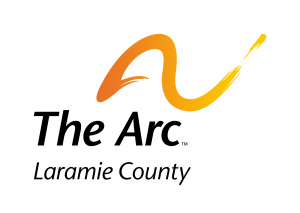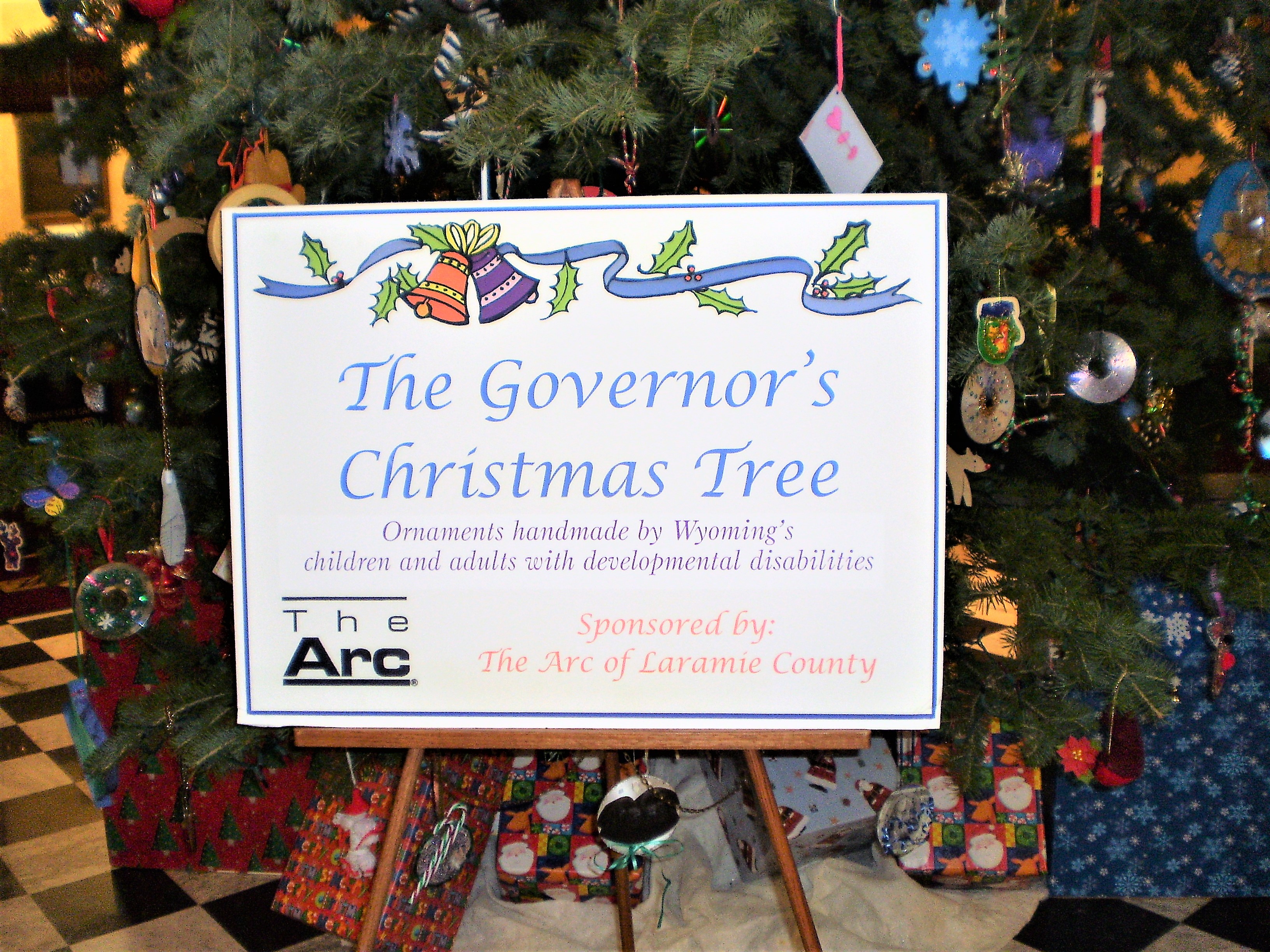 The Arc of Laramie County is committed to carrying out the mission of protecting and promoting the rights of people with intellectual and developmental disabilities (I/DD) and their families through innovative programs. Our initiatives touch almost every aspect of life in the community. By sharing knowledge and conducting training's and events, our programs help connect communities and inform efforts to broaden inclusion in Laramie County and across the country.
Your Advocacy is Needed!!
Proposed Supplementary Budget Will Having Devastating Effects on Wyoming Waiver Recipients 
The Governor's proposed Supplemental Budget for the 2021-22 Biennium has come out of the Joint Appropriations Committee for consideration by the Wyoming House of Representatives and Senate and the impact to those with intellectual and developmental disabilities(ID/DD) and acquired brain injuries will have devastating effects who receive waiver services through the Department of Health. People with ID/DD and acquired brain injuries need the waiver supports and services to live as independently as possible. This includes assistance with daily activities, such as getting dressed, take medication, preparing meals, job coaching, residential supports and managing money. If the proposed Supplementary Budget is passed IBA's for those receiving services may be reduced as much as 50% for some individuals. Reductions in budgets may mean unnecessary, unwanted, and costly institutional care; the desires of people with ID/DD and acquired brain injuries to live in and be a part of their community being denied; family members being forced to quit jobs or take on a second jobs to help care for their loved one; or having to leave their loved ones unattended. This will also have effects on the direct support professional workforce that is essential to providing the necessary supports and services to those with ID/DD and acquired brain injures. You may be asking what you can do? Your voice matters and we encourage you to share your story and tell how these cuts will impact you. Reach out to those that represent your district. The Arc of Laramie County would love to hear  and share your story. Please call 307-632-1209. Together we can achieve more!!
Legislative Talking Points 
Provided by Jeff Gardner-Director of the Wyoming Community Service Providers Association
All the proposed reductions to the waiver program in the Governor's Supplemental Budget will negatively impact Wyoming Citizens with intellectual and developmental disabilities and acquired brain injuries.
All but one are potentially "temporary" reductions that could be reversed if the state's revenue picture changes.
The one that cannot be reversed is the reduction 3 which would immediately affect 1054 people by reducing their Individual Budgeted Amount (IBA). People with the highest level of need are disproportionately affected by this proposed reduction. In some cases, the reduction would be as much as 50%. This would become a permanent policy with no opportunity for people to meet their current needs AND their future needs.
Our ask is that the 66th Legislature stop this reduction.
Families and providers are prepared to sit down with the Department of Health and to look methodically at a consistent methodology that will not immediately or in the future impact people's access to needed services.
If people lose access to supports and services in their communities, the burden of providing health and safety and quality of life, will fall to families and guardians which could impact their ability to work and provide for their immediate family.
If people lose access to supports and services in their communities, there may be an increased cost to the state from less personal and much higher cost institutional settings.
Bottom line…. Failure to eliminate this reduction could result in a threat to health and safety, a loss of providers, and may increase the cost to the State of Wyoming.


Resources

Contact Your Legislator

Contact Governor Gordon

Gov. Mark Gordon
State Capitol
200 W. 24th Street
Cheyenne, WY  82002
(307) 777-3909

https://governor.wyo.gov/contact

Governor Gordon's Constituents Services Representative:

Darlena Potter ([email protected])

 

                                                                                                                                  
 
Advocating Tips
Become – and stay – informed. Stay up to date on the issues you care about. Remaining aware of important issues that impact you on a day-to-day basis will help you know when to act and who to speak with.
Practice and role play your talking points –   When it's time to speak to a decision maker (such as a legislator) about an issue, you may only have a few minutes to grab their attention.  Attention is hard to grab and even harder to keep. Be prepared by practicing what you want to say.
Introduce yourself to lawmakers. Your local, state and federal lawmakers need to hear from their constituents about issues that matter to them. You can easily schedule a meeting with a staffer to discuss your disease and the obstacles you face.
Identify your type of action. Are you more confident through email, phone call or in person? Pick the type of action that best suits you and get started – calling an elected official, attending town hall meetings, visiting your legislator's office, signing a petition or joining a community advisory group are just some of the ways to take action!
Always be honest. Follow the words of French writer Jean Giraudoux, "The secret to success is sincerity."
Determine your story. Figure out how you and your cause fit together. Make sure you can express where your passion is coming from and then share your story with the world. Lawmakers want to here your story and how you are impacted.
Network. Relationships are key to successful advocacy. By joining groups and introducing yourself to new people and new organizations, you will connect with decision makers and influencers who will help promote your story and your message.
Offer yourself as a resource. Become a subject matter expert. When speaking with legislators or other advocates, referring to yourself as a subject matter expert will help build trust.
Ask questions. The art of asking a good question can take a long time to perfect. Practice asking questions by asking patients about their experience, clarifying a confusing statement or asking for additional information about a subject.
Document EVERYTHING. We have made it a habit to keep track of calls with patients and other organizations, and patients often tell us that they have made it a habit to document and keep records when it comes to working with a doctor, pharmacy and, especially, insurance companies. Keeping track of every document, email and voicemail will allow you to reference a conversation that may help you get a claim approved.
Know how, and when, to follow up. Following up lets them know you're interested in continuing to work with them. Be persistent, but respectful.
Learn the art of social media. Using Facebook, Twitter and Instagram is a great way to connect with your elected officials and build a base of support for your cause.
Reliability is everything. Being a reliable advocate means responding to emails, joining calls you have RSVP'd yes to, and following up with people you connect with.
Have fun. Advocating can be hard and exhausting work, and undertaking social or political change takes time. Remember, your passion will shine through in all that you do.
Help Support
The Arc of Laramie County!
The CARES Act of 2020 allows an above-the-line charitable deduction for taxpayers who claim the standard deduction. For married couples, this deduction can be up to $600; $300 for all other taxpayers. Only cash donations to a qualified charity qualify for this deduction. In addition, for those taxpayers who do itemize their deductions, they can deduct cash contributions up to 100% of their 2020 adjusted gross income (in 2019, this was 60%). Finally, taxpayers can contribute their 2020 required minimum distribution from their IRA(s) up to $100,000 per individual, to a qualified charity. This will eliminate the income from their taxable income, but the taxpayer will not be able to claim the charitable contribution as an itemized deduction.
Thank you for your continued support of The ARC of Laramie County.
Please consult your tax advisor for more information.