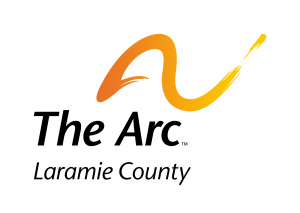 The Foundation for the Arcs of Wyoming, was established in 1994 and has steadily been supporting, helping, and giving to residents with intellectual and developmental disabilites in Wyoming.
Our Mission Statement
The Foundation for the Arcs of Wyoming is committed to providing through grants when other sources are limited or unavailable, the necessary facilities, supplies and equipment to organizations that assist and support persons with developmental disabilities to become viable working members of their community. The Foundation will create a stable, growing financial support base through sound financial management of funds and properties donated and raised from the public and business community.
Ways To Help
Donations plant the seeds for tomorrow in the lives of people with intellectual and developmental disabilites.
Cash Donations:This is the simplest way to donate. Your donation by check to the Foundation for the Arcs of Wyoming will be distributed to any of Wyoming's  Arcs.  By giving a cash donation you may be able to benefit from a charitable income tax deduction.
Employer Charitable Match Program:Check with your company's payroll department to find out  if you can double your donation through a corporate match.
Life Insurance:Have a policy that you no longer need? An option available is  to make the Foundation for the Arcs of Wyoming the owner and beneficiary of a paid –up whole life insurance policy.
Retirement  Assets:You can designate the Foundations for the Arc's of Wyoming as a retirement-plan beneficiary, and your donation than can be transferred after death. Or you  may directly assign your IRA  distribution to the Foundation.
Estate Planning:As you are  planning for the distribution of your assets,  please consider a bequest that will greatly impact people with disabilities.
Memorial or Honorary Donation:A memorial or honorary gift can be a touching way to pay tribute to a loved one, friend or others whose lives were influenced by their associations with the Arcs of Wyoming. Donations will ensure their legacy will carry on.
If you have questions or need more information please contact:
The Arc of Laramie County
P.O. Box 1812
Cheyenne, WY 82003
307-632-1209
 The Arc of Natrona County
 4070 Plaza Dr. #106
Casper, WY 82604
307-577-4913